"*" indicates required fields
Lawn Services in Omaha Nebraska
Weather in Omaha, NE
Few Clouds
Elkhorn Lawn Care in Omaha, Nebraska, offers convenient and best value services. If you are looking for a professional lawn care company to keep your yard looking fresh, then it's time to call the professionals at Elkhorn Lawn Care in Omaha, Nebraska! We're currently offering specials on our services, so now is the perfect time to get started with us!
Lawn care is something that many people do not put enough time into it. It can be easy to forget about lawn service until the lawn starts looking bad. The good news is that Elkhorn Lawn Care, a family-owned company in Omaha, NE, offers lawn care services that will help keep your lawn looking its best all year long!
It's essential to contact lawn service companies before the lawn gets so bad that it needs a significant fix. Elkhorn Lawn Care offers the best lawn care service, such as mowing and mulching for your property. These are just some of the many notch lawn care services they offer! For more information on how these lawn care services will help you maintain your lawn health, visit our website
Elkhorn Lawn Care Omaha NE is an excellent choice if you need any lawn service. We've been in business over the years and provide excellent customer service and quality artistry no matter what landscaping project or task you may need to be done on your property near Omaha, NE.
It is a difficult task to maintain a lawn in Omaha, NE. Basic and advanced lawn care are two different types. Professionals should only perform additional services on your property, such as tree trimming omaha, sprinkler installation, perimeter pest control, and sprinkler maintenance. Advanced lawn care might involve aerating your soil or seeding it for new growth. Because they add curb appeal to your home and increase its value, lawns play an essential part in the landscape.
Therefore, your garden needs regular upkeep. Elkhorn Lawn Care offers various lawn services to keep your garden looking great.
We have been in business for years and are well-equipped to offer high-quality services. For example, we can help you with fertilizing service, irrigation service, as well as, lawn irrigation system installation, shrub services, tree services, sprinkler upgrading, etc.
Elkhorn Lawn Care is committed to customer satisfaction through excellent customer service and great prices. If you are interested, please get in touch with us to get a free estimate on your lawn today. The overall rating of the service was excellent because of the happy customers.
The Benefits of Having Lawn Care Services offered:
-that they can save you time and energy.
-to keep your front and back yards looking great.
-They can help you with all the tedious tasks of maintaining a beautiful garden or lawn today and services.
-that they provide you with a nice-looking quality yard.
-to have well-manicured yard work.
-Enjoy nature while also having all the amenities you need at your fingertips within reach!
Each yard is unique due to different grass varieties and the weather. Most homeowner's residential customers want a green, lush lawn, healthy lawn. Lawn care is complex for those who are not professionals due to climate change and environmental hazards. People's busy lives and hectic schedules make it challenging to find the time or energy to maintain their lawns. All homeowners desire their properties to be beautiful and free of grass issues, but they don't have the time. Elkhorn Lawn Care is the best lawn service provider in the Omaha area. Elkhorn Lawn Care is the best choice if you are concerned about your lawn and need to find a professional who can help you with Omaha lawn care services. Many local experts can help with your lawn care needs. Our service connects lawn owners with highly trained lawn care professionals. These people are available to help you take good care of your lawns. Our website is quick and easy to use. You can also call our landlines immediately for instant quotes. We also offer a feature that allows you to reschedule a previously booked quote. All of our services come with transparent pricing.
For more information and a free quote, call 402-509-3622.
Omaha, Nebraska, is the nation's 39th-largest city, with a 2020 census population of 486,051. The city is located in the Midwestern United States on the Missouri River, about 10 miles north of where the Platte River meets. The United States Census Bureau reports that the city's total area is 130.58 sq miles, with 127.09 of those being land and 3.49 being water.
Because we do more than trim your lawn, we are considered the top lawn-mowing service in the region. Our professional lawn care maintenance services include reliable mowing, pruning, edging, and weeding. It allows you to enjoy your garden without having to worry about it. Properly fertilizing your lawn will help it grow thick and green and eliminate any weeds. In addition, Elkhorn Lawn Care can help with any irrigation needs, including installing new lines or repairing existing ones in Omaha, NE.
Elkhorn Lawn Care can professionally mow your lawn in Omaha, Nebraska, and provide lawn maintenance service, no matter how large or small, whether you own a commercial property with many lands, a home, or an apartment. Although you can do mowing grass much more quickly than in the past, it is still unpleasant. Therefore, we provide consistent lawn maintenance and  services with our weekly grounds mowing service omaha. We serve both commercial and residential properties. Our professional services include trimming and cleaning your turf.
Fertilizing your yard can improve the health and appearance of your lawn. Our 6-step custom application procedure for fertilizing your property will create an attractive, healthy yard in Omaha, NE. Our lawn fertilization services includes weed control, insect control, soil amendments, and growth stimulation. It is designed to make your yard the envy of all the neighbors. Get a free estimate to learn more about each one of our six-step fertilizing strategies.
Lawn irrigation is a critical component of lawn health. All lawn professionals in Omaha, NE, agree on this. Unfortunately, many weather conditions could cause lawn damage, no matter where. Regular watering is essential to maintain healthy grass. People can easily reach our experts at Elkhorn Lawn Care if they live in Nebraska.
Lawn aeration can be an excellent way to make a lush lawn. Do you have a hard time determining the size of your lawn area? Our lawn experts in Omaha, NE, can use advanced aerial imagery to map the entire scope of your property. We can remove landscape beds and walkways. Your turf is our priority. The areas that are overseeded look healthier and greener. The proper root development is possible with overseeding, which results in stronger and thicker grass.
It is essential to keep your landscape healthy. Elkhorn Lawn Care provides full-season care for existing landscapes. You have many options for improving the appearance of your property, including re-mulching and bush/hedge trimming. We also offer weeding and planting. In addition, our professionals can help manage your landscapes to look great and maintain healthy trees and plants in Omaha, Nebraska.
Elkhorn Lawn Care knows that decorating your home or office can seem overwhelming. But, thanks to our design expertise, our expert team will ensure your home is filled with holiday cheer. Our design team can help you create the perfect holiday season in Omaha, NE. In addition, you can use our holiday lighting services for your interior and exterior needs.
With our fleet of reliable vehicles and equipment, we are committed to ensuring that your work is done on time and allowing customers access. We also ensure safe travel for winter. In addition, we are available 24/7 to help you during snowstorms by clearing and salting snow and providing removal services. Contact Elkhorn Lawn Care for a free estimate on Snow Removal in Omaha, NE.
Welcome To Omaha, Nebraska!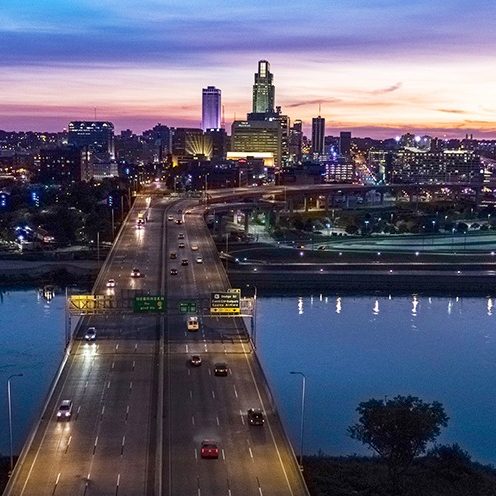 Welcome to Omaha, the largest city in the state of Nebraska. This city began its days as a significant stop along the Oregon Trail. (It was logical to make this a major stop because of the accessible water supply and room for expansion.) In the early years, Omaha was called "The Gateway to the West" by settlers, who would travel to Omaha to resupply before reaching their final destination. This title is still apropos today, as Omaha is still a significant stop for anyone traveling through the midwest. Omaha is a city of immigrants, built from the ground up by those who came before us and felt the same sense of wonder and excitement that we have today. In 1854, eight years before Nebraska became a state, a group of pioneers stepped off the trains that brought them across the country and made their way to what is now Omaha's downtown. Little did they know that they were the first in a long line of people who would help shape a city that would grow to be known as one of the great cities of the American Midwest.
Neighborhoods in Omaha, NE
Omaha View, North Omaha, Dahlman, Highland Park, Hanscom Park, Monmouth Park, Bemis Park, Southeast Omaha, Belvedere Point, Erskine Park, Conestoga Place, Field Club, Gifford Park, Vinton Street, Leavenworth, Spring Lake, Montclair, The Old Market, Midtown Crossing, Triple One
Things To Do in Omaha, NE
Bus Stops in Omaha, NE to Elkhorn Lawn Care
Bus Stop in Burlington Trailways Station Omaha, NE to Elkhorn Lawn Care
Bus Stop in Bus Stop Omaha, NE to Elkhorn Lawn Care
Bus Stop in North Omaha T. C. Omaha, NE to Elkhorn Lawn Care
Bus Stop in 72nd & Pine SW Omaha, NE to Elkhorn Lawn Care
Bus Stop in 16th & Jackson SE Omaha, NE to Elkhorn Lawn Care
Bus Stop in Westroads Transit Center Omaha, NE to Elkhorn Lawn Care
Bus Stop in 72nd & Grover St NE Omaha, NE to Elkhorn Lawn Care
Bus Stop in Jefferson Lines Omaha, NE to Elkhorn Lawn Care
Bus Stop in Eppley Airport Terminal Omaha, NE to Elkhorn Lawn Care
Bus Stop in 16th & Farnam NE Omaha, NE to Elkhorn Lawn Care
Bus Stop in 50th & Center NE Omaha, NE to Elkhorn Lawn Care
Bus Stop in 20th & Dodge ORBT Station NE Omaha, NE to Elkhorn Lawn Care
Driving Directions in Omaha, NE to Elkhorn Lawn Care
Driving Directions from Elkhorn Lawn Care to Elkhorn Lawn Care
Driving Directions from Kanger Lawns LLC to Elkhorn Lawn Care
Driving Directions from AC Lawn care to Elkhorn Lawn Care
Driving Directions from TJ's Lawn Maintenance to Elkhorn Lawn Care
Driving Directions from SunCo to Elkhorn Lawn Care
Driving Directions from Heartland Lawns Corporate Office to Elkhorn Lawn Care
Driving Directions from Whelans Lawn Care to Elkhorn Lawn Care
Driving Directions from Me and Myne Home Care (Lawn Care) to Elkhorn Lawn Care
Driving Directions from Morton Meadows Lawn Care to Elkhorn Lawn Care
Driving Directions from Forest Green - Lawn & Landscaping to Elkhorn Lawn Care
Driving Directions from We Mow Omaha to Elkhorn Lawn Care
Driving Directions from EcoScapes Lawn Care to Elkhorn Lawn Care
Reviews for Elkhorn Lawn Care Omaha, NE
ABOUT OMAHA, NEBRASKA
Nice and Fun People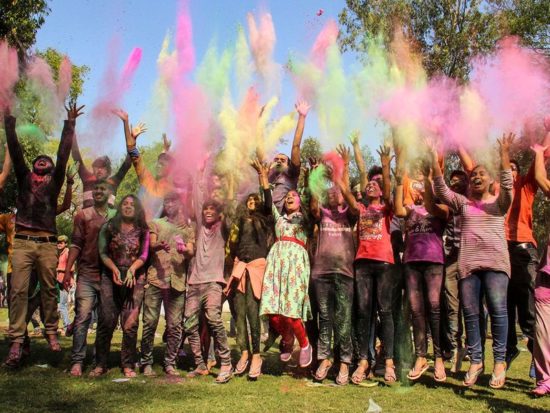 Want to know how to make friends in Omaha? Look no further; the people here are some of the nicest in the country. Start by walking up to anyone and saying, "Hi, I'm Jim." A typical response you will receive will be, "Well, I'm Franky." Then, you can start to talk and get to know each other. If you are interested in finding more information about someone, you can ask about their job, school, or graduating class. To keep the conversation going, you can also ask them about what they are currently doing or if they have any hobbies. When people think of the city of Omaha, they think of the single fact that Omaha is the home of Warren Buffet, the world's richest man. The truth is that the people of Omaha are just like any other – genuinely lovely people. The people of Omaha are passionate about their city and are always willing to advise travelers staying there. The people of Omaha are family-oriented, with a great sense of community. The people of Omaha are laid back in their approach to life and are very welcoming to all strangers that approach them. The people of Omaha are very generous and will offer you whatever you need if you ask.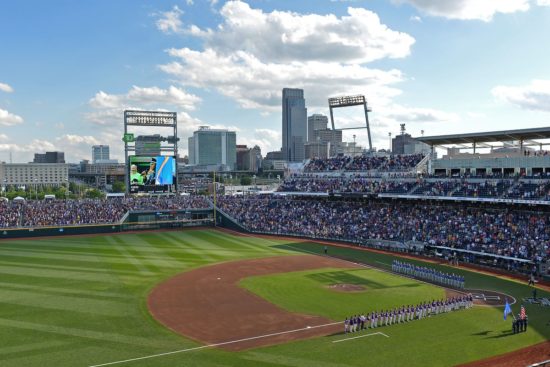 Fun Activities
There is no place like Omaha, Nebraska. It's a city full of life, from the street corners to the downtown streets, restaurants, and bars; It's a lively city that offers you everything you need. We have museums with exhibits on various artists and exhibitions in Omaha, Nebraska. We are surrounded by farms that produce the best-tasting vegetables and the best-tasting meats. If you are a sports fan, Omaha is the city for you. Omaha is a vibrant city that has a lot to offer. There are tons of cultural centers, food establishments, and outdoor venues, but the unique thing about Omaha is the people. The people in Omaha are very welcoming and willing to help. It takes just one conversation with a stranger to show you how friendly the residents are in Omaha. "The people here are great" is a common phrase you will hear when talking to someone that lives in Omaha.
Available Services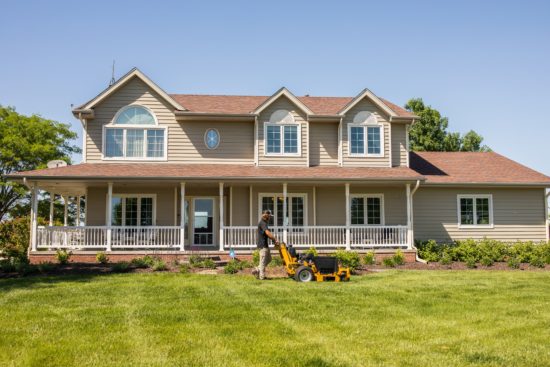 Omaha is a beautiful city to visit and a wonderful city. Omaha, Nebraska, is known as the River City. It is a very diverse place with a great climate. You have come to the right place if you are looking for lawn care services in Omaha, Nebraska. If you live in the Omaha, Nebraska area, you may be interested in new lawn care services companies. Lawn care services can be a great way to help you keep your lawn looking great throughout the year. When you moved into your new house, you knew you wanted to have a beautiful property. After all, the appearance of your yard reflects the appearance of your home. But you had no idea what lawn care services were right for you. Luckily, you lived in Omaha, where you could turn to get services from the best lawn care services in the area, including the service provided by Elkhorn Lawn Care.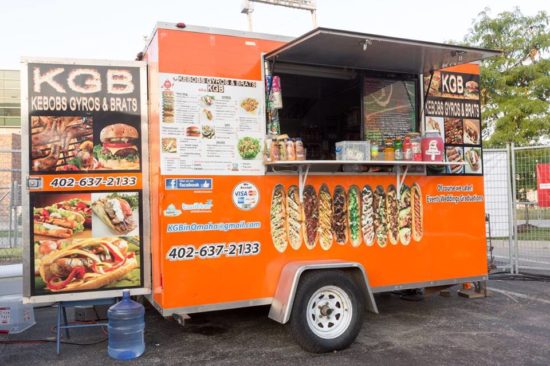 Amazing Foods
Omaha has a unique history of food that is unlike any other city in the United States. Omaha has a vast population that has traveled worldwide to make Nebraska their home, which means that Omaha has a diverse list of foods available. Omaha has a unique blend of cultivated food mixed with the raw power of the Great Plains. If you want to try the local food, you need to come down to Omaha next time you are in the area. Omaha, Nebraska, is well known for its steak, often called the best. But did you know it is also home to some unique foods, like our infamous "corn dog on a stick" micro-cuisine? This corn dog is a cornmeal batter sausage, covered in corn flakes and then deep-fried in oil until it is a crispy snack that you can dip in ketchup. In addition, Omaha is also home to the "Omaha Dog," a hot dog with chili, cheese, and onions on it.