Lawn Services in Gretna Nebraska
Weather in Gretna, NE
Clear Sky
Elkhorn Lawn Care in Gretna, Nebraska, offers convenient and best value services. If you are looking for a professional lawn care company to keep your yard looking fresh, then it's time to call the professionals at Elkhorn Lawn Care in Gretna, Nebraska! We're currently offering specials on our services, so now is the perfect time to get started with us!
Lawn care is something that many people do not put enough time into it. It can be easy to forget about lawn service until the lawn starts looking bad. The good news is that Elkhorn Lawn Care, a family-owned company in Gretna, NE, offers lawn care services that will help keep your lawn looking its best all year long!
It's essential to contact lawn service companies before the lawn gets so bad that it needs a significant fix. Elkhorn Lawn Care offers the best lawn care service, such as mowing and mulching for your property. These are just some of the many notch lawn care services they offer! For more information on how these lawn care services will help you maintain your lawn health, visit our website.
Elkhorn Lawn Care in Gretna, NE, is an excellent choice if you need any lawn service. We've been in business over the years and provide excellent customer service and quality artistry no matter what landscaping project or task you may need to be done on your property near Gretna, NE.
It is a difficult task to maintain a lawn in Gretna, NE. Basic and advanced lawn care are two different types. Professionals should only perform additional services on your property, such as tree removal omaha, sprinkler installation, perimeter pest control, and sprinkler maintenance. Advanced lawn care might involve aerating your soil or seeding it for new growth. Because they add curb appeal to your home and increase its value, lawns play an essential part in the landscape.
Therefore, your garden needs regular upkeep. Elkhorn Lawn Care offers various lawn services to keep your garden looking great.
We have been in business for years and are well-equipped to offer high-quality services. For example, we can help you with fertilizing service, irrigation service, as well as, lawn irrigation system installation, shrub services, tree services, sprinkler upgrading, etc.
Elkhorn Lawn Care is committed to customer satisfaction through excellent customer service and great prices. If you are interested, please get in touch with us to get a free estimate on your lawn today. The overall rating of the service was excellent because of the happy customers.
The Benefits of Having Lawn Care Services offered:
-that they can save you time and energy.
-to keep your front and back yards looking great.
-They can help you with all the tedious tasks of maintaining a beautiful garden or lawn today and services.
-that they provide you with a nice-looking quality yard.
-to have well-manicured yard work.
-Enjoy nature while also having all the amenities you need at your fingertips within reach!
Each yard is unique due to different grass varieties and the weather. Most homeowner's residential customers want a green, lush lawn, healthy lawn. Lawn care is complex for those who are not professionals due to climate change and environmental hazards. People's busy lives and hectic schedules make it challenging to find the time or energy to maintain their lawns. All homeowners desire their properties to be beautiful and free of grass issues, but they don't have the time. Elkhorn Lawn Care is the best lawn service provider in the Gretna area. Elkhorn Lawn Care is the best choice if you are concerned about your lawn and need to find a professional who can help you with Gretna lawn care services. Many local experts can help with your lawn care needs. Our elkhorn lawn service connects lawn owners with highly trained lawn care professionals. These people are available to help you take good care of your lawns. Our website is quick and easy to use. You can also call our landlines immediately for instant quotes. We also offer a feature that allows you to reschedule a previously booked quote. All of our services come with transparent pricing.
For more information and a free quote, call 402-509-3622.
Gretna is a city in Nebraska's Sarpy County. It has a population of 4,441 people as of the 2010 census. The city expands with new firms and people moving in. As a result, it has a small-town feel with easy access to the activities of a more significant metropolis. It's a fantastic location to call home, thrive, and start a family. The city also has a few parks, leisure areas, and outstanding schools. It also provides a wide range of shopping and dining alternatives.
Lawn Care Services Gretna NE
Because we do more than trim your lawn, we are considered the top lawn-mowing service in the region. Our professional lawn care maintenance services include reliable mowing, pruning, edging, and weeding. It allows you to enjoy your garden without having to worry about it. Properly fertilizing your lawn will help it grow thick and green and eliminate any weeds. In addition, Elkhorn Lawn Care can help with any irrigation needs, including installing new lines or repairing existing ones in Gretna, NE.
Elkhorn Lawn Care can professionally mow your lawn in Gretna, Nebraska, no matter how large or small, whether you own a commercial property with many lands, a home, or an apartment. Although you can do mowing grass much more quickly than in the past, it is still unpleasant. Therefore, we provide consistent lawn maintenance services with our weekly grounds mowing service. We serve both commercial and residential properties. Our professional services include trimming and cleaning your turf.
Fertilizing your yard can improve the health and appearance of your lawn. Our 6-step custom application procedure for fertilizing your property will create an attractive, healthy yard in Gretna, NE. Our fertilizing service program includes weed control, insect control, soil amendments, and growth stimulation. It is designed to make your yard the envy of all the neighbors. Get a free estimate to learn more about each one of our six-step fertilizing strategies.
Lawn irrigation is a critical component of lawn health. All lawn professionals in Gretna, NE, agree on this. Unfortunately, many weather conditions could cause lawn damage, no matter where. Regular watering is essential to maintain healthy grass. People can easily reach our experts at Elkhorn Lawn Care if they live in Nebraska.
Lawn aeration can be an excellent way to make a lush lawn. Do you have a hard time determining the size of your lawn area? Our lawn experts in Gretna, NE, can use advanced aerial imagery to map the entire scope of your property. We can remove landscape beds and walkways. Your turf is our priority. The areas that are overseeded look healthier and greener. The proper root development is possible with overseeding, which results in stronger and thicker grass.
It is essential to keep your landscape healthy. Elkhorn Lawn Care provides full-season care for existing landscapes. You have many options for improving the appearance of your property, including re-mulching and bush/hedge trimming. We also offer weeding and planting. In addition, our professionals can help manage your landscapes to look great and maintain healthy trees and plants in Gretna, Nebraska.
Elkhorn Lawn Care knows that decorating your home or office can seem overwhelming. But, thanks to our design expertise, our expert team will ensure your home is filled with holiday cheer. Our design team can help you create the perfect holiday season in Gretna, NE. In addition, you can use our holiday lighting services for your interior and exterior needs.
With our fleet of reliable vehicles and equipment, we are committed to ensuring that your work is done on time and allowing customers access. We also ensure safe travel for winter. In addition, we are available 24/7 to help you during snowstorms by clearing and salting snow and providing removal services. Contact Elkhorn Lawn Care for a free estimate on Snow Removal in Gretna, NE.
Welcome To Gretna, Nebraska!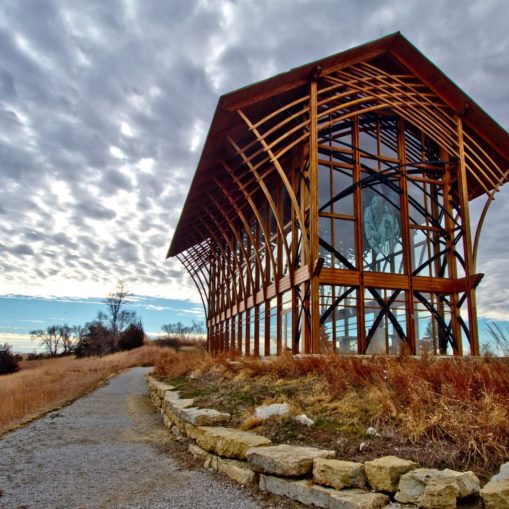 Gretna, Nebraska, is a small town located in the state's beautiful midwest. With less than one thousand people, the small town is a great place to grow up. The town center is located in a beautiful park and is home to many shops and restaurants. The most notable of these is Grandma's Pizza, which is as good as it gets in the area. With several different restaurants, a park is a place for the community to come together, relax, and enjoy great food. Gretna, NE is a place filled with natural beauty, and it is no wonder why you will discover many people from around the state who make Gretna, Nebraska, their home. Gretna, Nebraska, is a great place to live, work, and visit, from the stunning natural views to the abundant outdoor recreation in the area. Some of the wild views of Gretna include scenic hills and mountains that surround the small town, as well as creeks and rivers that flow through the city. There are also parks in the area which provide an excellent escape for a morning jog or a family picnic.
Things To Do in Gretna, NE
Bus Stops in Gretna, NE to Elkhorn Lawn Care
Bus Stop in Gretna Public Schools Bus Barn Gretna, NE to Elkhorn Lawn Care
Bus Stop in Mini Harvard Gretna, NE to Elkhorn Lawn Care
Bus Stop in Westroads Transit Center Gretna, NE to Elkhorn Lawn Care
Bus Stop in Burlington Trailways Station Gretna, NE to Elkhorn Lawn Care
Bus Stop in 72nd & Ames Ave SE Gretna, NE to Elkhorn Lawn Care
Bus Stop in 108th & Fort NE Gretna, NE to Elkhorn Lawn Care
Bus Stop in Gold's - 11th Street Gretna, NE to Elkhorn Lawn Care
Bus Stop in Gretna Public Schools Administration Gretna, NE to Elkhorn Lawn Care
Bus Stop in Gretna High School Gretna, NE to Elkhorn Lawn Care
Bus Stop in Omaha Bus Bench Gretna, NE to Elkhorn Lawn Care
Bus Stop in 108th & Fort SW Gretna, NE to Elkhorn Lawn Care
Bus Stop in West Omaha / NE Lincoln KOA Holiday Gretna, NE to Elkhorn Lawn Care
Driving Directions in Gretna, NE to Elkhorn Lawn Care
Driving Directions from H&H Lawn and Landscape to Elkhorn Lawn Care
Driving Directions from Yard Work Services to Elkhorn Lawn Care
Driving Directions from Greenway Yard and Landscape to Elkhorn Lawn Care
Driving Directions from EcoScapes Lawn Care to Elkhorn Lawn Care
Driving Directions from Elkhorn Lawn Care to Elkhorn Lawn Care
Driving Directions from Neher Enterprises LLC to Elkhorn Lawn Care
Driving Directions from Lawn Masters to Elkhorn Lawn Care
Driving Directions from McCune Landscaping to Elkhorn Lawn Care
Driving Directions from Above and Beyond Complete Grounds Maintenance to Elkhorn Lawn Care
Driving Directions from TruGreen Lawn Care to Elkhorn Lawn Care
Driving Directions from Michalski Lawn Care to Elkhorn Lawn Care
Driving Directions from Millard Lawn Service to Elkhorn Lawn Care
Reviews for Elkhorn Lawn Care Gretna, NE
ABOUT GRETNA, NEBRASKA
Lively People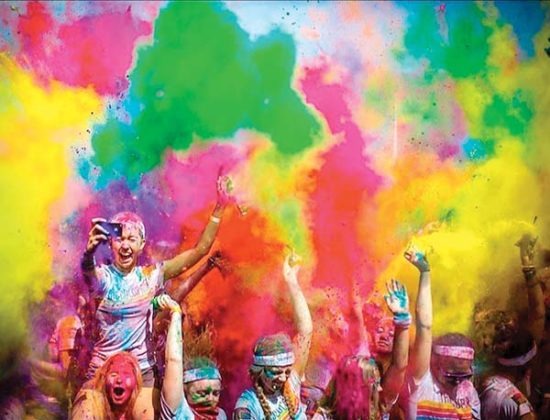 Gretna, Nebraska, the town nicknamed G-Town, is a friendly and welcoming place. No matter where you go in town, you will see smiling faces and people willing to help you out. The city of Gretna, Nebraska, is the kind of place where everyone knows each other. They also know when it's time to get together and celebrate. Gretna has a lot to offer! The Gretna Corn Festival is the second oldest in the country! It's when everyone can enjoy the four-day-long celebration of food, fun, and music. There's something for everyone.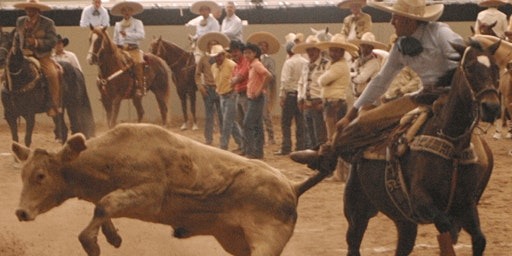 Fun Events
Gretna's Mega Coleadero Baile is an annual two-day celebration of the worldwide cultural phenomenon known as the "baile," a type of dance party that originated in Puerto Rico. The event is free and open to the public, and its grounds offer plenty of space to dance and a variety of food and drink vendors. The Mega Coleadero Baile is a perfect time for those looking to make new friends and appreciate the kind of music that makes even the timidest dancer want to get up and move. The next Mega, Coleadero Baile, is on its way, and it will be amazing. There will be food and refreshments at the event for purchase. There will also be live music and a full bar. The Mega Coleadero Baile will be a fantastic event, and you do not want to miss it.
Services Are Available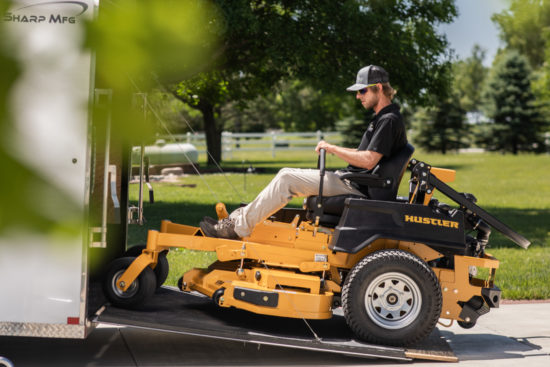 Looking for a Lawn Care Service in Gretna is as easy as getting onto the internet. But with so many different companies offering the same services, how do you know which one is right for you? We at Elkhorn Lawn Care understand how good you want the lawn in your yard. We do everything we can to make your yard look as good and professional as possible. Lawn care service is a part of turnkey services that homeowners get the most benefits from. One of the reasons many homeowners choose to hire a lawn care service is its convenience. In addition, many lawn services offer reliable service at a reasonable price. However, you should know that you should hire a licensed and insured lawn care service with much experience in the lawn care industry.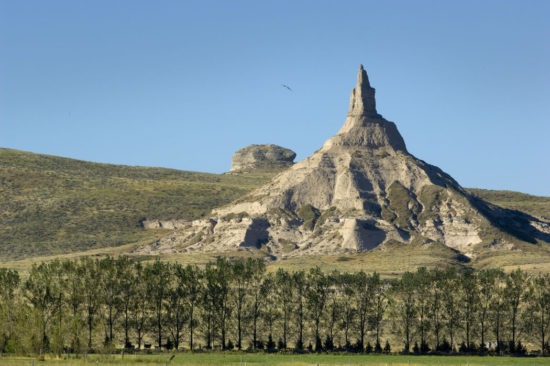 Unwinding Experience
What's your idea of the perfect getaway? For some, it's a trip to the beach or a weekend at the spa. For others, it might be a weekend in the mountains or a hike through an exotic rainforest. But no matter how far you travel or how many exotic locales you visit, you'll never experience a more luxurious journey than when you stay put. The best unwinding experience is entirely subjective. Some people unwind by getting a massage, while others relax by watching a horror movie. For some people, the best way to unwind is to visit the most beautiful mountains on the planet.