"*" indicates required fields
"*" indicates required fields
Lawn Services in Lincoln Nebraska
Elkhorn Lawn Care Services in Lincoln, Nebraska, offers a service that is both convenient and affordable. If you are looking for notch lawn care to keep your yard looking fresh, then it's time to call the professionals at Elkhorn Lawn Care in Lincoln, Nebraska! We're currently offering specials on our services, so now is the perfect time to get started with us!
Lawn care is something that many people do not put enough time into it. It can be easy to forget about lawn service until the lawn starts looking bad. The good news is that Elkhorn Lawn Care is a family-owned company in Lincoln, NE, offers lawn care services that will help keep your lawn looking its best all year long!
It's essential to contact lawn service companies before the lawn gets so bad that it needs a significant fix. Elkhorn Lawn Care offers services such as mowing and mulching for your property. These are just some of the many notch lawn care services they offer! For more information on how these lawn care services will help you maintain your lawn health, visit our website
Elkhorn Lawn Care Lincoln NE is an excellent choice if you need any lawn service. We've been in business over the years and provide excellent customer service and quality artistry no matter what landscaping project or task you may need to be done on your property near Lincoln, NE.
It is a difficult task to maintain a lawn in Lincoln, NE. Basic and advanced lawn care are two different types. Primary lawn care can include lawn mowing and edge and weed eating, weed control, and fertilizing. Advanced lawn care might involve aerating your soil or seeding it for new growth. Other services, such as pest control or tree pruning, should only be performed by professionals.
Because they add curb appeal to your home and increase its value, lawns play an essential part in the landscape. Your garden needs regular upkeep. Our lawn service omaha ne offers a variety of services to keep your garden looking great.
We have been in business for years and are well-equipped to offer high-quality services. Our company is available to help you with lawn maintenance, tree pruning, holiday lighting, shrub trimming, grass clippings, tree service, and many other services.
Elkhorn Lawn Care is committed to customer satisfaction through excellent customer service and affordable prices. If you are interested, please get in touch with us to get a free estimate on your lawn today. The overall rating of the service was excellent because of the happy customers.
The Benefits of Having Lawn Care Services offered:
-that they can save you time and energy.
-to keep your front and back yards looking great.
-that they can help you with all the tedious tasks of maintaining a beautiful garden or lawn today and services.
-that they provide you with nice-looking quality yard
-to have well-manicured yard work.
-to enjoy nature while also having all the amenities you need at your fingertips within reach!
Each yard is unique due to different grass varieties and the weather. Most homeowners, residential customers want a green, lush lawn, healthy lawn. Lawn care is complex for those who are not professionals due to climate change and environmental hazards. People's busy lives and hectic schedules make it challenging to find the time or energy to maintain their lawns. All homeowners desire their properties to be beautiful and free of grass issues, but they don't have the time. Elkhorn Lawn Care is the best lawn service provider in Lincoln. Elkhorn Lawn Care is the best choice if you are concerned about your lawn and need to find a professional who can help you. Many local experts can help with your lawn care needs. Our service connects lawn owners with highly trained lawn care professionals. These people are available to help you take good care of your lawns. Our website is quick and easy to use. You can also call our landlines immediately for instant quotes. We also offer a feature that allows you to reschedule a previously booked quote. All of our services come with transparent pricing.
For more information and a free quote, call 402-509-3622
Welcome To Lincoln, Nebraska!
Welcome to Lincoln Nebraska! You are probably wondering what you should do on your first day in Lincoln. Well, why not explore the Downtown area? There are three main areas downtown: the Haymarket, the Capitol District, and the Old Market. Most of the historic buildings are located within the Haymarket. This includes the Haymarket Square, which is the heart of Lincoln. This is where the farmers used to sell their produce. The area offers great views of the state capitol building and many beautiful buildings, such as the Old State Capitol and the National Bank Building. It is a nice place to go for a stroll or to shop, eat, or just relax. Lincoln Nebraska is home to two of the major colleges in Nebraska. It is close to Omaha, which is the largest city in Nebraska. And, it is the capital of Nebraska. There are a lot of things to do in Lincoln Nebraska. You can go hiking in the nearby Sandhills, or enjoy the Zoo and Aquarium, which is the most visited zoo in the United States. Lincoln is also home to the Haymarket, which is a center of the city that offers many restaurants and shops. The Lincoln Journal Star goes out to over 100,000 people each week. (The Lincoln Journal-Star is a daily newspaper in Lincoln, Nebraska, published by the Omaha World-Herald Company.)
More About Lincoln Nebraska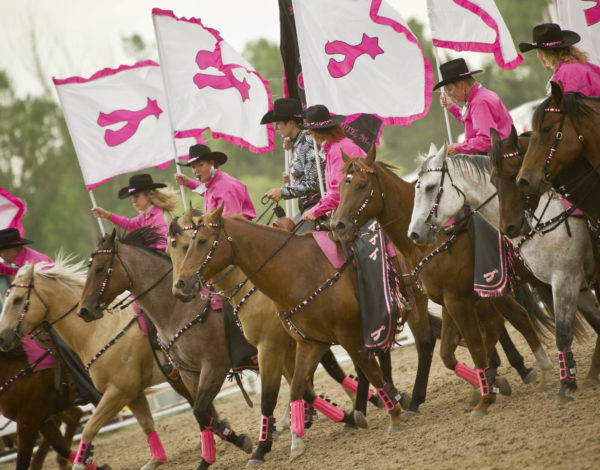 Horseback Riding Event
The Lincoln community is rich in cultural offerings, and is the perfect destination for a day of family fun, a romantic evening out, or a night of live music and dancing. From outdoor festivals to indoor concerts to theatrical performances, there is always something to do in Lincoln. Plan to spend a day or weekend riding horses in Lincoln, Nebraska. You could head over to the University of Nebraska-Lincoln and the Mid-America Horse Park, or to Lincoln's Wilderness Park, and participate in a wide variety of horse-related activities. (There's even a horseback riding event coming up next month in Lincoln, Nebraska.) This is hands-down one of the most fun things to do in Lincoln.
Wonderful Museums
When you think of museums, you usually think of boring educational places where you'd rather be anywhere else but there. But Lincoln Nebraska is home to some of the most exciting museums you can find anywhere, and they're all found in one place. The Discovery Center Museum, located in the heart of downtown Lincoln, is the perfect place for the entire family. It's filled with exciting activities and exhibits to engage the kids, while also teaching them some important science and history lessons. Visiting a historic museum is a must-do for anyone traveling to a new city. It's a great way to learn more about the city's history and culture, and it's often a chance to see beautiful pieces of art in prestigious galleries.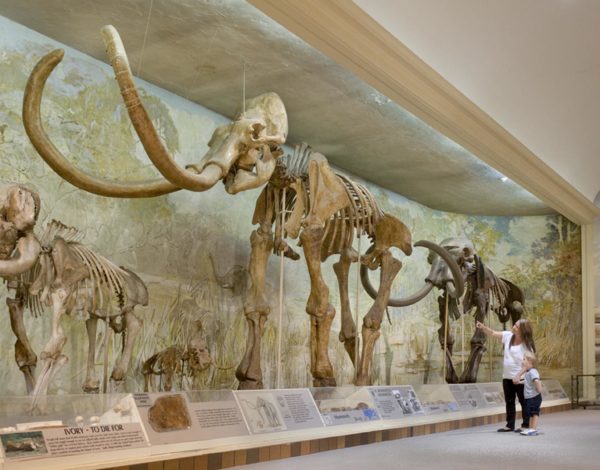 Services Provided
There just isn't enough time in the day to do everything you need to do—from work, to family time, to errands—and keep your lawn looking perfectly manicured. That's where Elkhorn Lawn Care comes in. As a full-service lawn care provider, we provide a full range of services to meet your lawn's needs. You just tell us where your lawn is located and how much time and effort you want to invest in keeping it looking great, and we'll take care of everything else. Keeping a lawn healthy can be challenging, particularly in areas with extreme weather. If you want to keep your lawn looking nice year-round, you will need to schedule routine maintenance, as well as handle any problems that come up as they happen. One way to make sure you always have a healthy lawn is to hire a lawn care service to come out on a regular basis and take care of your lawn. (We know you're busy, so we're available anytime and we can handle any problems that come up.)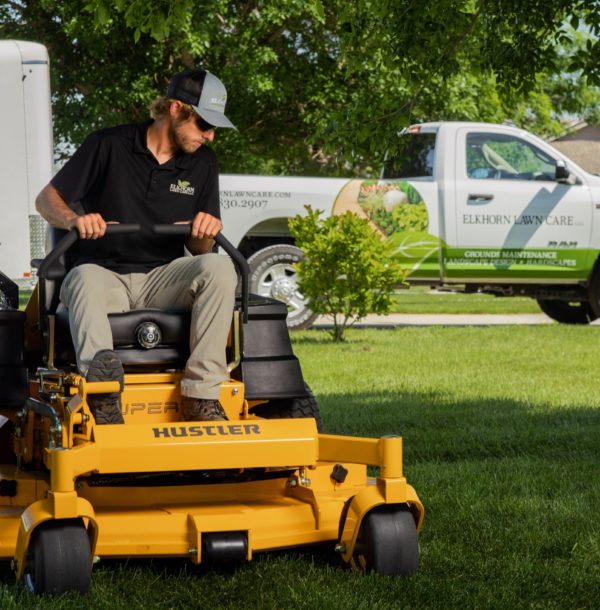 Services Provided
There just isn't enough time in the day to do everything you need to do—from work, to family time, to errands—and keep your lawn looking perfectly manicured. That's where Elkhorn Lawn Care comes in. As a full-service lawn care provider, we provide a full range of services to meet your lawn's needs. You just tell us where your lawn is located and how much time and effort you want to invest in keeping it looking great, and we'll take care of everything else. Keeping a lawn healthy can be challenging, particularly in areas with extreme weather. If you want to keep your lawn looking nice year-round, you will need to schedule routine maintenance, as well as handle any problems that come up as they happen. One way to make sure you always have a healthy lawn is to hire a lawn care service to come out on a regular basis and take care of your lawn. (We know you're busy, so we're available anytime and we can handle any problems that come up.)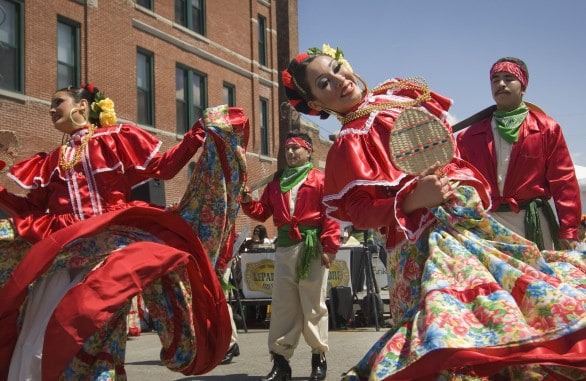 Happy People
If you are planning a trip to the great city of Lincoln, Nebraska, you will want to know about some people that you will meet there. Lincoln Nebraska is full of nice, pleasant and accommodating people. These are people that want to help you and see you have a good time while you are in town. They will be there to help you any way that they can. No one can deny that Lincoln, Nebraska has a lot to offer, but it's not really the kind of place that conjures up images of celebrities. There are many notable people that are associated with Lincoln, but most of them either live here or were born and raised here. (The latter is true of Academy Award winner Octavia Spencer, who, despite being born in Montgomery, Alabama, is definitely a local at heart.)